The team behind Kaf' og Konsol consists of four friends who wanted to scale up their couch gaming and share it with lots of people.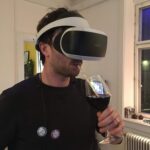 Jess Berntsen, has a background as a teacher.  He is the founder and driving force behind Kaf' & Konsol. He is passionate about the social aspect of gaming and has, through decades of  enthusiasm, amassed a number of consoles and games, which he now shares at the events.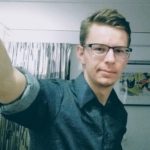 Emil Bjørn, has a background in engineering. Aside from gaming he has an great interest in technology and enjoys keeping the plethora of gear and games used for the project in neatly organised systems.

Marie Brøns Nørgaard joins the party with an entrepreneurial background and a more casual approach to gaming. She contributes with business development and graphic design.
Line Normann
TEXT AND PICTURE TO COME
We also collaborate closely with:
Rasmus Petrussen, owner of Crate. He is our friend and mentor and, importantly, sells us quality craft beer.
Dit.KBH and Onkel Dannys Plads.
We are also collaborating with:
Troldspejlet and Troldspejlet Live with Jakob Stegelmann
DR
Nørdmarked
Ruben og Bobby 
Bip Bip Bar
Nintendopusheren
Vintage Games DK
We have previously received financial support from:
Snabslanten and Valby Lokaludvalg.
Tuborg Fondet
Also a nod to Kraftwerket in Valby, our first place to host events. It's a youth culture house in Valby. Without KraftWerket there could be no Kaf' og Konsol as they are both our sparring partners and landlords!